News
Chrome's New Truk Shoe Stiffer and Stronger
September 21, 2012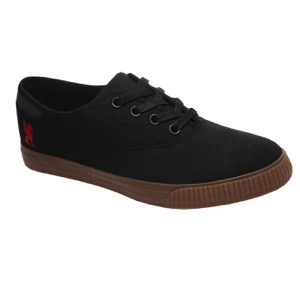 San Francisco, Calif. - Chrome, the original maker of Urban Bike Footwear that provides performance on and off the bike, recently designed and developed the Truk - the latest in Chrome's Pedal Series shoes created for commuters and messengers who want more riding performance without sacrificing walking comfort.
The Truk's upper is built with the same bombproof 1000 denier Cordura that Chrome uses in the bag-line and makes the Truk model 25 times stronger than typical canvas shoes. The Truk's sole construction includes a 100% vulcanized outsole, an integrated nylon shank for increased pedal power, a cushioning heel pad, resilient PU insole and Chrome's signature reflective heel detail for visibility at night. The Truk is BUILT to ride and is simply stiffer, stronger and bomber.
Available online today and in all four Chrome HUB locations and retailers on Wednesday, September 19.
As a special addition to this launch, Chrome Familia hill-bomber, Massan has created a video for the new Chrome Truk model that you can view here.