News
Albabici Adds Buy-Direct Service
Company looking to boost sales of its Italian cycling brands.
July 26, 2012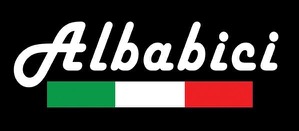 Oxnard, Calif. – Albabici, importer and distributor of high-quality Italian cycling brands, has added a direct "buy online" option via Shopatron, a widely used e-commerce solution that improves sales online, while also increasing sales through retail stores, announced Albabici president Gianluca Caliari.
Customers can now order direct from Albabici using the "Buy Online" option at www.albabici.com. Shopatron then sends the order to a dealer closest to the customer. If that dealer cannot fulfill the order, the order is then completed by Albabici. This allows Albabici, a distributor, to sell direct to consumers without drawing sales away from its dealer network, Caliari explained.
Albabici imports 11 top quality cycling brands made in Italy: Nalini and Bianchi Milano apparel, Fondriest frames and bikes, Selle SMP saddles, Limar helmets, Sci'Con bags and travel cases, Ursus road wheels, Forza components, Tiso components, Hibros skin care products, and BiciSupport tools and shop equipment.
Founded in 2001, Shopatron works with over 1,000 branded manufacturers and 20,000 retail partners across more than 40 industries. Clients include top brands such as Bosch, Suzuki, Polaroid, Mizuno, Ducati, JL Audio, K2, Intermix and Sport Chalet - and now Albabici.
Albabici, located in Oxnard, Calif., was founded by Caliari and partner Alessandro Godi, both natives of Verona, Italy. Albabici LLC has more than 20 years of experience in marketing Italian goods and services within the European and US market. For more on Albabici, call at 805-385-3179; email info@albabici.com; or visit www.albabici.com.