News
May First Thursday Open House and Alley Party
April 25, 2012
Sent to Bicycle Paper from Louise McGrody of Bicycle Alliance of Washington
Seattle, Wash. - May is Bike Month and the Bicycle Alliance of Washington and its Nord Alley neighbors are kicking it off with an Open House and Alley Party on May 3 (First Thursday) from 5:30-7:30 p.m. We hope you will join us!
We're highlighting the Tour de France photographic work of Mike Hone on our gallery walls. Hone, an Experience Designer for Adobe, is also an amateur Cat 1 racer and the owner/manager of the Audi Cycling Team. Nord Alley will feature moss art palindromes and alley pallet vertical gardens. Check here for more info on the Alley Party.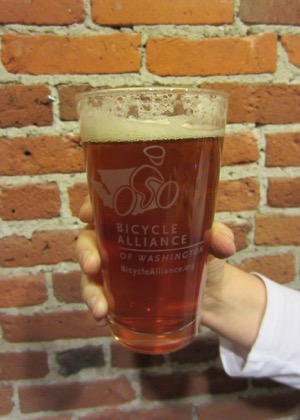 The good folks from Schooner Exact Brewing will be on hand to launch their limited edition Ale-Liance IPA. This tasty beer was crafted especially for the Bicycle Alliance to celebrate Bike Month!
Thanks to our Nord Alley neighbors who are co-sponsoring this event: ISI Seattle, Feet First, and Back Alley Bike Repair.
Details
May's First Thursday Open House & Alley Party
May 3, 2012 – 5:30 to 7:30 p.m.
Bicycle Alliance of Washington
314 First Ave S in Pioneer Square
---
Website: http://www.bicyclealliance.org