News
Cycling House Adds More Montana Trips
May 12, 2015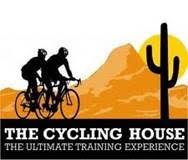 The outdoor cycling season is upon us and The Cycling House is offering even more Montana bicycling trips for 2015. Montana cycling tours for 2015 include the third annual Tour de Montana, the second season of the Glacier Tour and the inaugural riding of the Glacier-to-Yellowstone trip. To learn more about The Cycling House and its Montana trips call 406-219-1318 or visit http://thecyclinghouse.com/montana-riding-season/.
"Montana is our home," explained Cycling House founder and president, Owen Gue. "We grew up riding these roads, fishing these rivers, and hiking and running these mountains. Let our team take care of the logistics so you can just enjoy the ride."
This third annual offering of the Tour de Montana will be July 13 – 19, 2015 and this year there's a new hotel option. Tour de Montana is an epic 320 mile, point-to-point, alpine ride that goes from Missoula to the Bitterroot Valley to the Big Hole Valley to Georgetown Lake to Ovando and back to Missoula. This all-inclusive cycling tour includes fully guided and supported rides, all meals, and luggage transportation. The seven day/six night cycling trip covers five mountain passes with an average of 68 miles per day and 3,200 feet of climbing. The trip is $1495 per person (plus $500 for the hotel option) with a 30 rider limit.
After receiving rave reviews about the first Glacier Tour in 2014, The Cycling House decided to run this trip again. The Glacier Tour will combine riding the Going-to-the-Sun-Road with some of The Cycling House staffers' favorite local rides to create a spectacular loop. Forty mile per day mileage allows for plenty of off-the-bike exploring. The trip will have four guides: two who grew up in Whitefish, Mont. and the other two have spent full seasons working in the Park. Families, couples, and singles all welcome on this beautiful autumn ride. Trip date is September 9 – 13, 2015 at $2195 per person.
New for 2015 is The Cycling House Glacier-to-Yellowstone ride. This 7 day/6 night trip begins in Glacier National Park on the epic Going-to-the-Sun Road and then parallels the Rocky Mountain Front to Yellowstone National Park. This 487-mile ride is fully supported and guided with gear moved from point to point every day and camp set-up by Cycling House staff. Delicious and nutritious meals are catered to the campsite and can be washed down with a bevy of local beverages. Mechanical support and SAG are available for each of the daily 50 – 95 miles and 2,000 – 6,000 feet of climbing. The trip runs July 27 – August 2, 2015 for $1595 per person.
About The Cycling House:
The Cycling House was founded in 2005 by a group professional cyclists and triathletes from Montana looking for a place to train in the winter. They scoured the country for the ideal training destination and decided on Tucson, Arizona. Shortly, The Cycling House grew from a place for these athletes to train into a place from which they based training camps for friends, family and beyond. Since 2005, The Cycling House has hosted hundreds of endurance athletes of all levels. For 2015, The Cycling House is offering over 25 weeks of camps in the USA, Italy, France, and Spain.