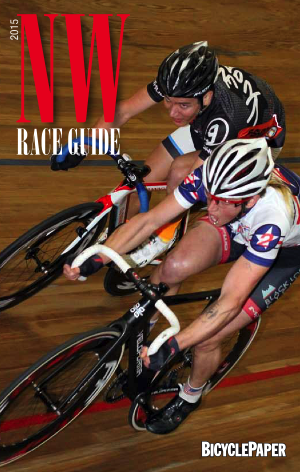 2015 NW Race Guide
The only publication to compile a complete road, mountain, track, cyclocross and multi-sport events calendar for Washington, Oregon, Idaho and British Columbia. Includes both sanctioned and non-sanctioned races.
Provides full coverage of the Northwest racing scene. Allows local and traveling athletes to set their schedule for the year. Featured events and young promising athletes.
• 13th edition • 10,000 copies • 5" x 8" format • 48-pages • 60-pound, bright-white book stock • Heatset press
• Durable • Referred to year-round • Ad interactive PDF version available for download
• Distributed to our network of 550 newsstands • Handed out at early races and events such as the Seattle Bicycle Show in early March.
• Pacific Northwest focus • 130,000 printed copies distributed so far • More than 2,900 downloads in 2014 • Free publication
Download PDF