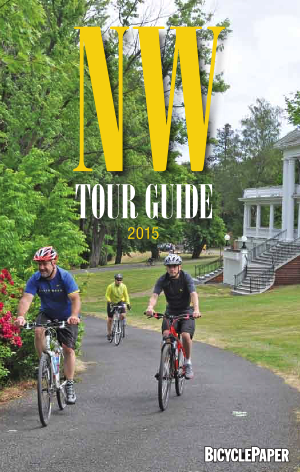 2015 NW Tour Guide
Features more than 580 road and mountain biking events and provides useful tips, in-depth information, feature articles, tour companies and cycling club listings. The "Closer Look" sections highlight selected events.
• 12th edition • 18,000 copies • 5" x 8" format • 80 pages • 60-pound, bright-white book stock • Heatset press
• Durable • Compact • Easy to carry • Referred to year-round • Ad interactive PDF version available for download on website
• Distributed to our network of 550 newsstands • Handed out at early rides and events such as the Seattle Bicycle Expo and Daffodil Classic.
• Pacific Northwest focus • 168,000 printed copies distributed so far • Over 3,600 downloads in 2014 • Free publication
Download PDF