Wildskins Colorful Arm Warmers
By Claire Bonin
Make a fashion statement while cycling and get away from the ordinary black arm warmers. Wildskins allow you to do so on those colder morning or evening rides when a jacket is too much, but bare arms aren't comfortable either. With their fun patterns and colors, they keep you comfortable, in style, and are sure to be noticed by your riding partners.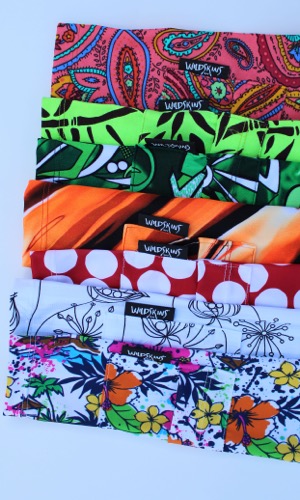 Photo courtesy of Wildskins
Made of a stretchy nylon-spandex blend, they are longer than most, as they cover the entire wrist and include a thumbhole for a nice fit. They are easy to pull up and down as the temperature changes, too. As a bonus feature, a small pocket, large enough for a key and some money, can be found on the lower section.
They come in one size only: 20" long, with a wrist circumference of 6-1/2" and 10" at the biceps. MSRP is $19.95. To check out the full collection, visit wildskinsco.com.
You Might Also Like